Black Girl Magic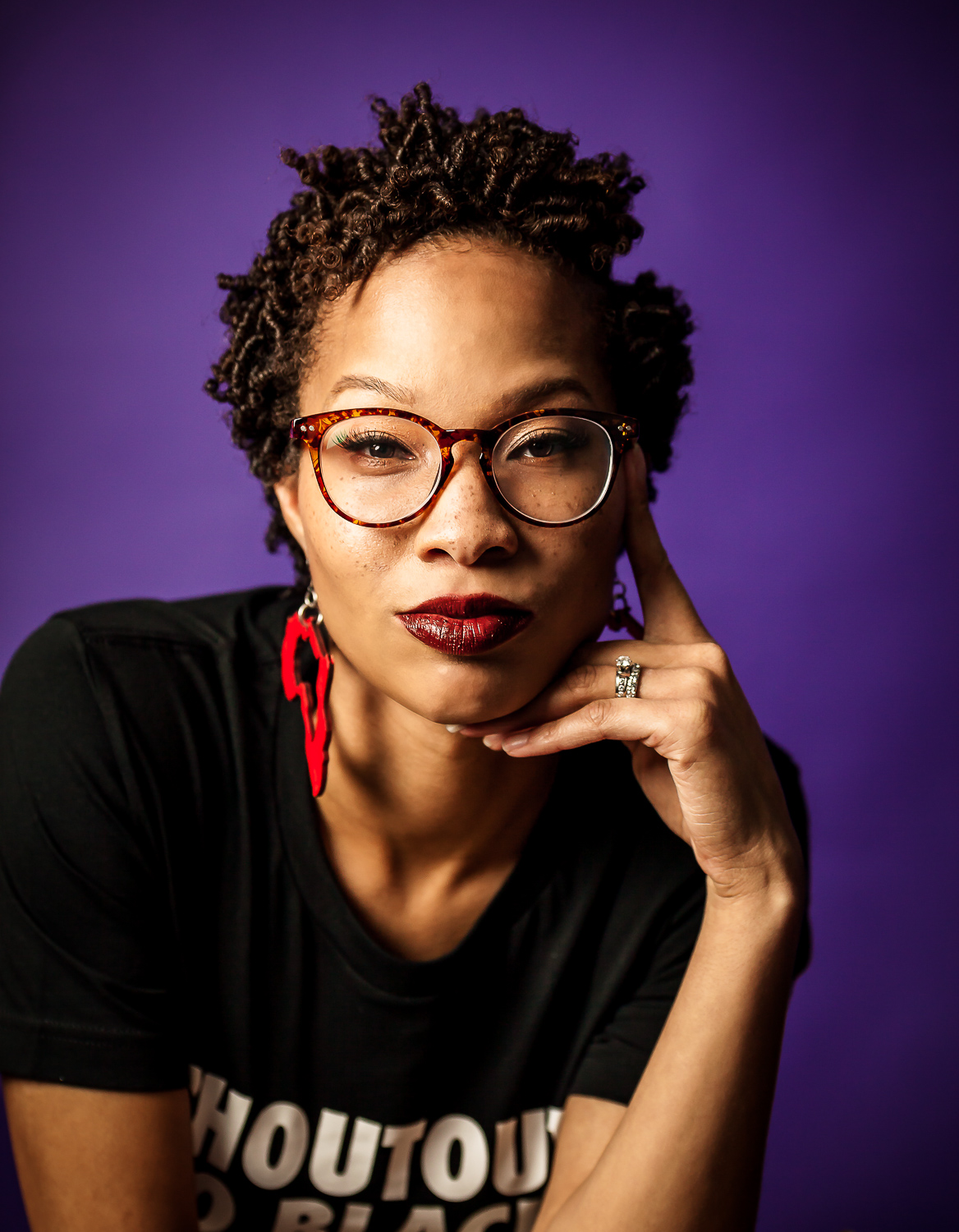 One of my goals for this year was to be published. When God-is Rivera contacted me to capture her headshots specifically her publication in Adweek I listened to the voicemail three times to make sure what I was hearing was right. LOL! And when we discussed the theme for her images. I remember saying YASSSS! Powerful,strong and celebrating/uplifting black women. She is channeling Malcolm with this pose.
Mua: @beautiiful.co
Earrings: @tonidaley
Shirt: @stoopandstank
Below are few more images from the shoot. Shot in my home studio in Cambria Heights, NY.