Don't take my word for it here what my client's have to say!
"Working with Nicole was a breath of fresh air! I've worked with many photographers and you can tell when a photographer knows what he/she is doing. I truly appreciate a photographer who has an eye to capture shots without having to shoot many takes...to me, this means each shot is taken with care and precision which allows for an amazing shot versus too many shots with not enough good pictures to choose from. I love the vibrancy and colors of the photos Nicole is able to capture - who wants dreary photos?! Nicole is kind and professional, I am glad I was able to meet and work with her, I plan to work with her again real soon for a mini session! "
Latoya T. Duncan
" I recently had the opportunity to work with Nicole during a photo shoot. My experience was absolutely wonderful. She was very professional and helpful. She allowed me to express my creativity in front of the camera. Nicole gave positive feedback and creative ideas during the shoot as well. Nicole has a positive attitude and warm personality. I look forward to working with Nicole on up and coming projects.This is the best experience I've had as a model !"
Jenelle Craig
" Nicole is a very talented photographer and a great business woman. I've had the opportunity to work with her as a makeup artist for her clients and she always captures flawless pictures of the client as well as the beauty of the makeup. She's amazing and highly recommended. "
Melisa Martin of Mema Creations
" Nicole and her assistant were nothing short of professional and compassionate during my maternity/family photo shoot. Her creative eye, the way she blended right in with my family and her patience are just a few of the key attributes that came with working with such a great professional individual. her involvement and willingness to collaborate regarding our vision and her expertise takes her skills to the next level. she took our vision ,our story ,our family and blessed us with a beautiful portfolio of photos and we are forever grateful. if compassion,professionalism, love and comfort is what you are looking for in your portraits,Nicole is the perfect fit hands down. a million thank you again and forever. "
Tracy Barbot
I've worked with Nicole twice and each time has been amazing. Not only is she great at what she does- which is capture stunning images but she made sure I was comfortable at all times. She was very confident with her work. Prior to our second photo shoot, she made sure that she listened to all to all my ideas. On the day of the shoot, she knew exactly the locations where we would shoot and incorporated all the ideas mentioned. I absolutely loved how we got to work right away and did not waste any time shooting. She instructed me when it came to some poses- which definitely helped me. She has a very " protective" vibe which will make you feel very safe during the shoot.
When I received my images, I loved all of my photos- which barely happens. I recommend her to any actor/actress looking to update their portfolio with quality photos. She will meet all of your needs and leave you with more than enough photos. Thank you Definitely one of the best photographers I've worked with. Nicole, you are absolutely amazing. "
Genesis Val Leon
"My husband and I had our engagement photo shoot with Nicole almost a year ago now, and we still look back at the memories from the shoot and the photos with so much joy. Nicole was flat out amazing. Our shoot was on a cold and windy day, but despite this we were laughing and having a blast. Nicole captured our personality, and the photos are epic. It was really important for me that our engagement photos be unique but also highlight our personality as a couple. Nicole listened to my wishes and found some great location spots for us. We could not have asked for a better experience with a photographer. We absolutely love these photographs, and we will cherish them through out our lives. Without reservation I would recommend Nicole to anyone who is looking for an individualized photographic experience with a creative photographer."
Lily Danil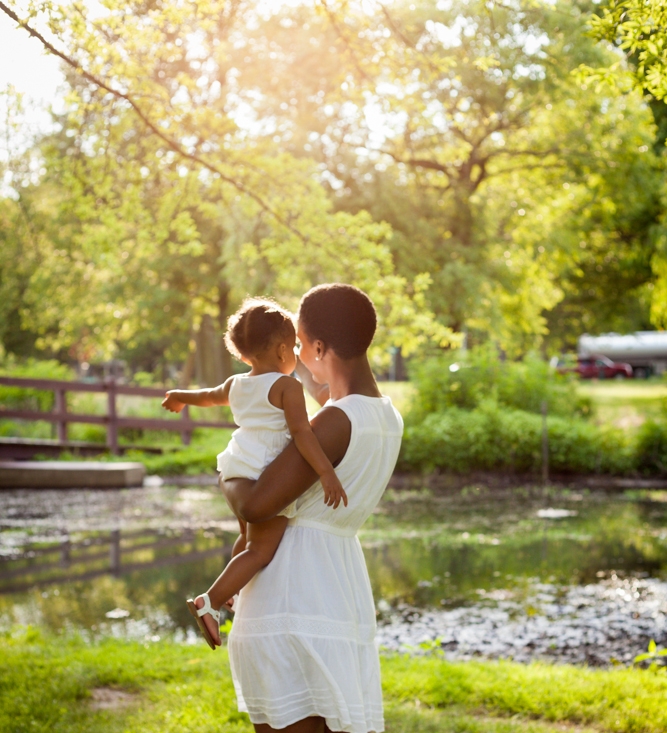 " Words can't begin to describe the incredible experience my family and I had during our outdoor photo session with Nicole Mondestin Photography and her lovely assistant. For many years my mom, sister and I had hoped to take family portraits so this was long overdue. It certainly did NOT disappoint!!! My sister and I brought our children along (1 grand 3 ms old), so what many photographers may deemed a difficult shoot was made easy and fluid because of Nicole's personality and gentle touch with our little ones.
From the location, time of day and camera angles; Nicole and her team made us feel comfortable to laugh and relax in front of the camera lens. I literally began to tear up when she sent over the final proofs for us to view. Without a doubt, Nicole Mondestin captured the love and light of my mom, her daughters and two of her grand babies on a beautiful Sunday evening.
Thank you for giving us this incredible keepsake that we'll be certain to look back and cherish for years to come.
Ps. FB.... why haven't you booked her yet??? You'll thank me later. =)"
Tenesha Lynch
"I have had the ultimate pleasure to work with Nicole for the past two years. Our first encounter was by the Brooklyn Bridge, where she captured me and my lovely boyfriend by the bridge, the carousel, and different streets with amazing views. We loved her work so much that a year and a half later we found out that I was pregnant. In the beginning of my pregnancy, we moved and couldn't find Nicole's business cards. My boyfriend and I searched high and low for Nicole's business cards. We finally found Nicole by going through my email. We reached out to her and she was thrilled to take our pregnancy pictures for us. The pictures turned out superb just like they did before, and when our son was born of course we asked Nicole to take family pictures and our son's pictures. Yet again the pictures turned out fantastic and she always had the pictures ready in a timely matter. Not only did Nicole always have the pictures ready in a short amount of time, but she also was always very accommodating all three times we worked with her. Moving forward we will continue to use Nicole as our photographer and I always speak highly of her work. Nicole is the one, if you're ever looking for a photographer!"
Taneja Pettus
"I needed beautiful professional photographs for multiple purposes -- my website, my new book and my speaking business. While I considered a number of photographers in NYC, I specifically chose Nicole because of the superb quality of her artistry (especially her eye for striking colors), her track record taking lovely photos of women of color and the fact that I wanted to work with a black woman photographer. Nicole put me at ease right away, answered all of my endless questions and made sure that every stage of the process was seamless. I was on a tight schedule to produce photographs for my book and Nicole extended herself in multiple ways to make sure I received high quality photos to send to my publisher. She consulted with me by phone to get a sense of what I was looking for and provided expert advice to prepare for my shoot. She also made excellent wardrobe and styling suggestions that really helped take my photos to the next level. I chose the classic session which allowed for multiple wardrobe changes and locations. I had a lot of travel immediately before the photo shoot but Nicole provided a checklist and guidance to ensure that I would not forget anything essential prior to the shoot.
Nicole and her wonderful makeup artist literally thought of everything and made the shoot fun and exciting. Nicole has been incredibly generous with her time, stayed in touch throughout the editing process and went above and beyond to make sure I had photos in time for my book deadline. I'm absolutely THRILLED with the finished product! Her expertly edited photos are even more beautiful than what I hoped for. Thanks to Nicole, I now have 15 stunning, polished digital photographs and 5 prints that capture the full range of my personality and will help take my business to the next level. I'm deeply grateful for Nicole's dedication and talent -- she is an incredibly gifted photographer, a generous spirit and consummate professional. I highly recommend her services and look forward to working with her for future projects."
-- Dr. Crystal Marie Fleming, sociologist and author of "How to Be Less Stupid About Race: On Racism White Supremacy and the Racial Divide"
"I did my engagement pictures with Nicole at Central Park and it was amazing!! She was a pleasure to work with. She really captured the moment and made us feel comfortable. She is creative and fun, and above all an amazing photographer! We got our pictures in a timely manner and definitely exceeded our expectations. I definitely recommend her and will be using her again in the future smile emoticon thanks again Nicole!"
Christine Furber
"Nicole is an amazing, and creative photographer, whom I have had the pleasure of working with. She is the photographer you should hire for your wedding, event, or family shoot. She has such a talent, and she has a vision which creates beautiful memories. Her work speaks for itself!"
Nicole Summers of Nozzie by Nicole LLC
"Thank you so much Nicole. You made the shoot so fun. I love the way you capture light."
Elle
" I worked with Nicole about a month ago and the experience was beyond words can explain from me being stubborn and not wanting to put on a dress or bright colors to my beautiful images. I can't say how much of a blessing she have been with bring my visions to a reality my 30th shoot was amazing. i love the fact that she works with me step by step through the whole process. It's like I knew Nicole all my life she never not once made me feel uncomfortable. My insecurities were no longer. I was completely grateful for all that she had done. Also love love love Nicole #2 from never wearing make up to embracing my beauty!! Thank you guys again!"
Rashida Maxwell
Nicole Did it again!!! She did an amazing job with my family/tribute portraits! I love how she captured my family, and honored my mother through photography. I look forward to working with her again.
Nicole Summers
I am used to being behind the scenes as a makeup artist, so I was very nervous about being the subject of a photoshoot. Nicole put my fears at bay very early on in the process. When we talked via email she encouraged me and affirmed me. On the day of the shoot she was very down to earth and laid back which in turn made me more comfortable. Not to mention, the pictures were phenomenal! Book her for sure! You won't regret it!
- Danie
"I LOVE Nicole!! She did my business photoshoot and I couldn't be more happier with the results! If you need a photographer, she is your lady <3 She is so gifted, her photos speak so much life, beauty, creativity and just pure elegance. I can promise you, you will not be disappointed! She is just as stunning inside and out as her work <3 God is perfect, he sends you the right people when you need them and He was so generous to send me Nicole. You are in great hands with her =)"
Jessica Garcia
"The experience with Nicole was fantastic . I reached out to her to help me with my proposal. I told her what I wanted and she executed it perfectly. I had a vision but she helped me bring it to life. She did such a great job that my proposal is trending online. Everyone is reposting our photos and we are getting a lot of attention . Nicole helped add that magical touch to our proposal and she captured amazing photos of our unforgettable moment. Fellas if you are looking for a memorable proposal look no more, Nicole Mondestin Photography will achieve that and more. My fiancé was overjoyed and speechless from my breathtaking Brooklyn Bridge sunset proposal."
Lloyd Fetter
"I had the honor of working with one of the best photographer in the tri-state area. I was referred to Nicole by a friend of mine who had his book launch promotional portraits done by her. One word to describe my experience...AMAZING!
She worked around my busy schedule. After several emails and phone calls we decided that an early evening session at her studio would be best. When I arrived at the studio I was greeted by her beautiful family.
The setup and equipment used was definitely top notch. Prior to the start of our session she took several minutes to speak with me at length about my family, hobbies, interest and career goals. She mentioned that this would allow her to first get to know me and second for her to be able to make the pictures mirror my personality. This process helped me to relax. With each camera flash I began to feel more comfortable and even offered a few ideas for poses. Halfway in she offered me water and allowed me to view some of the pictures. At the end of the session she provided me with detail directions on how I can best use the pictures for my marketing material and the timeline for when the pictures will be available.
To my surprise the pictures were available in less than half the time projected. The hardest part was trying to determine which pictures to choose. As a result, I purchased all of the images! I can't stop singing her praise! Please do yourself a favor and book the appointment.
I've found my personal photographer and made a great friend in the process. Never will I leave my portraits to chance by doing business elsewhere. Nicole, thank you for providing me with excellent customer service and by making me look like a GQ model lol."
Ashley Cole, Jr.
" Nicole was an absolute joy to work with! Not only is she professional and talented, but she is fun and energetic. It was one of my favorite photo shoots, and it was because I felt like I was shooting with a good friend! After meeting her, I immediately felt comfortable. Not to mention the photos came out BEAUTIFULLY!! Nicole has the artist's eye, and it shows in her photography! "
Elise Noelani
" Nicole is everything you want in photographer. She is personable, creative, fun and beyond talented. I had a pleasure of working with her earlier this year during our Brooklyn Bridge Park shoot. Nicole created a easy going environment making me feel comfortable in my skin with every pose. I look forward to working with her again"
Shakiyla Newland
" Nicole was our photographer for our couples shots. She was creative, professional and a true pleasure to work with. Nicole has an incredible talent and it shows in her work. I would recommend her services and will definitely use her again! Thanks again Nicole, our photos are breathtaking."
Shanise Simmonds
Nicole is an incredible photographer who SLAYED my photo shoot for Adweek Magazine for a prestigious professional recognition and print spread. I told her I wanted to look strong, regal, powerful and fierce and she nailed it! From my first conversation with her she was collaborative and professional; she creates a Pinterest mood board for her clients that helps give an idea of creative references, plus links to items that could be used for the shoot and even ran out and grabbed me some jewelry the night before when I had a mini meltdown over accessories! She helped me channel one of my inspirations for my photo, helped with poses, and even took some photos with my family as well. Her rates are reasonable, and her contract and booking process is seamless and easy. Her studio is also warm and inviting, and she spares no detail to ensure her subjects are comfortable and happy. I would recommend her to ANYONE who wants a great photographer who listens to their clients and makes their creative vision come to life. Thank you Nicole!
God-Is Rivera
Nicole was a pleasure to work with! She keeps you smiling and makes you feel comfortable during the whole shoot. She has a great eye when it comes to the type of shoot you're going for and always delivers her best. Her energy is amazing and she'll make sure to keep you feeling fierce throughout the whole shoot. She also always knows the best spots and will find a way to make your vision come true. Thank you for capturing me these past couple of years ! You are amazing !
Dania Williams
" Really, where do I start? Nicole was amazing from the beginning, our first call all the way to from receiving all of imagery. Her keen eye to detail is impeccable, you may see her just shoot and take pics but the outcome is jaw dropping. Also, Her positive energy and down to earthiness makes a difference when shooting. For one that is looking for a photographer, please look no further. YOU won't be disappointed."
Carlos Garcia
Nicole and her team are amazing, professional and on point! I really pushed the limit and booked her for my wedding with only one month until my big day. When I saw the work she did for a friend of mines event I knew she was the one. She walked me through all of my options with grace and ease and gave me so much comfort leading up to our wedding. Nicole did such an amazing job, I feel the joy, love and happiness of the day every time we look at them. It's like a family member was behind the lens!
Naima McCormack
Awesome awesome awesome!! Very sweet professional and funny!! No complaints here! She made my hubby and daughter very comfortable. I loved my shoot, pics , and overall experience! Book her you will not regret it!!!!
Melissa McCovery
I hadn't been feeling my prettiest since had my son (almost two years prior) and wanted to take photos to celebrate my second pregnancy, but was hesitant because I was a bit insecure at 8 months pregnant. Again, Nicole made me feel and look like a star! She was so patient and diligent, dealing with my overheating, and then my two year old not participating! YIKES! For the family shots Nicole played kiddie music and even gave my son a sippy cup to get him engaged. She is the best!!!
Naima McCormack
"I LOVED all my photos from my shoot with Nicole. During my shoot I felt like I've known Nicole forever and a day.....Seriously! She has a gentle and loving spirit and I cannot wait to do it all over again and again!"
Tyesha James